When you're busy, caring for your car is probably the last thing on your mind; you just don't have time to schedule an appointment and wait around for your car. So how can you fit auto maintenance into your busy schedule? That's where Ford Quick Lane service comes in.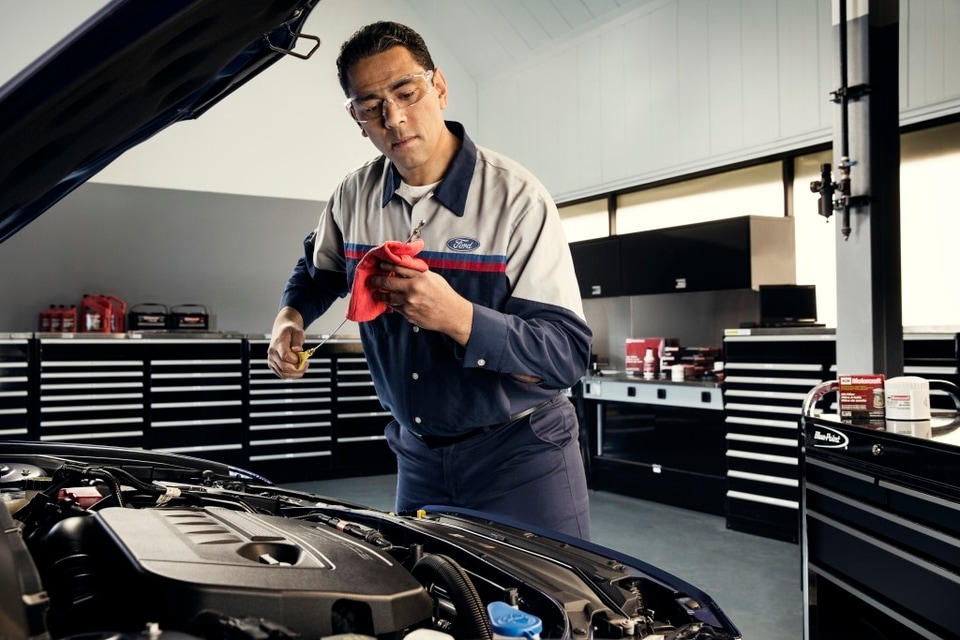 ?
Ford Quick Lane is fast, no appointment necessary auto service that makes it easy to keep your car in great shape. You can stop by our service center whenever it's convenient for you and we'll work on your car as efficiently as possible so you can get back out on the road as soon as possible.
We can take care of all kinds of services at our Quick Lane service center, including the following:
Vehicle inspection
Tire rotation
Tire mount and balance
Oil change
Brake service
Battery test
Cooling system check
Belt and hose check
All Quick Lane services are performed by factory-trained technicians who have years of experience in auto service. We can take care of any make or model, so no matter what you drive, you're welcome to bring your car to us for speedy service, and you can count on us to get the job done right.
If you're in need of swift auto service, be sure to stop by our Lanham, MD dealership for Ford Quick Lane auto service. There's no appointment necessary, so you're welcome to stop by whenever it's convenient for you. We will take good care of your vehicle and have you back out on the road in no time.