If you're looking for a new SUV in Lanham, be sure to check out the new 2019 Ford SUVs available at our dealership. The 2019 lineup has started to arrive, so you can see the latest models at DARCARS Ford today; and soon, even more 2019 models will arrive. Below, you can learn more about the available and upcoming 2019 SUVs: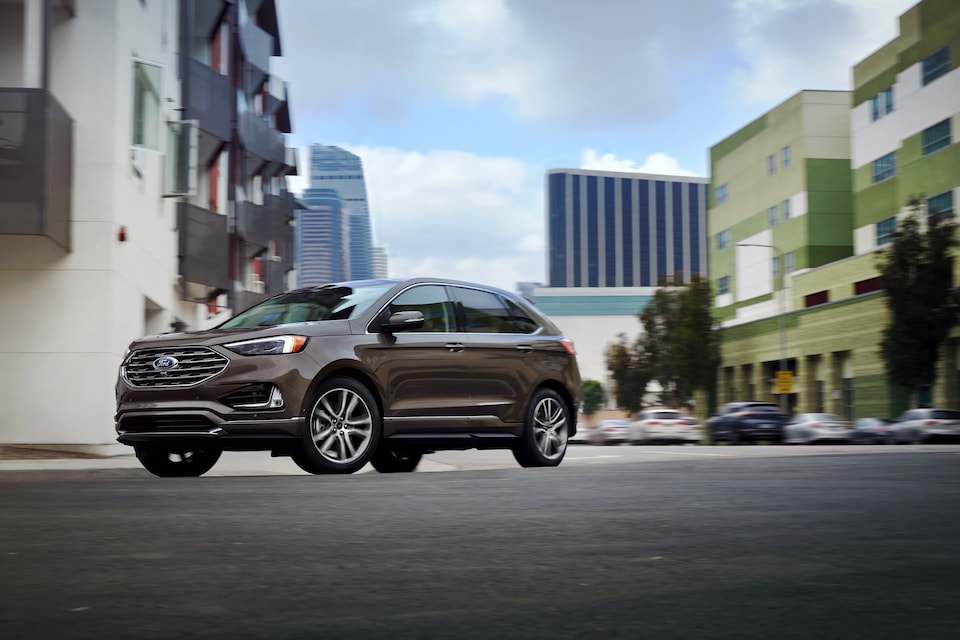 ​
2019 Edge: The new Edge is now available at our dealership. This compact SUV has a bold, sporty style, along with a well-crafted, comfortable interior. It has a surprisingly powerful engine for an exciting drive. It also offers a variety of tech features that can add safety and simplicity to your driving experience.
2019 Flex: The new Flex will be making its way to our dealership soon. This vehicle has a spacious interior with room for seven, making it a great choice for families. You can enjoy comfortable seats, premium materials and high-tech features for an enjoyable ride. The Flex also offers an energetic and enjoyable drive, along with a unique style.
2019 Explorer: The new Explorer is available now at our dealership. This vehicle is adventurous, and offers features designed to provide excellent performance in all kinds of conditions. It also has a spacious interior with seating for seven. Additionally, the Explorer offers a sporty, rugged look.
If you're interested in learning more about these new Ford SUVs, be sure to stop by our Lanham, MD dealership. We will gladly show you the models we have available and let you know when the upcoming models arrive. We would be happy to help you find the SUV that's right for you.